About Me
Ako si Dennis Bayeng, isang guro ng Ingles, Alternative Learning System (ALS) at Araling Panlipunan mula sa Taytay, Rizal. Salamat sa pagbisita sa aking learning journal at microblog. Sana ay meron kayong matutunan mula sa aking blog!
Play some games here!
Mapping Maps
Memory
World Capitals Quiz
Dennis Bayeng
|
Create Your Badge
I support TenMoves.org
Get a Voki now!
By TwitterButtons.com
Visit Classroom 2.0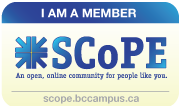 Visit CO12
hit counter
As a lifelong learner, I think it's a special when you learn something new, so I want to share 3 things I learned from the experience of making the video I made for my application with the Google Teacher Academy which is happening in Manila this October 2 & 3, 2014 in Manila.
1. It's better and safer to use images with Creative Commons license in making a video.
2. Flickr is an amazing place to visit if you're looking for images with Creative Commons license.
3. Windows Movie Maker is an amazingly easy-to-use video making software.
For more about making a video using Windows Movie Maker, check out the following link. "Make a movie in four simple steps" 
Here are the Flickr images that I used in  making the video.
   by 
A&M-Commerce
   by 
superkimbo
   by 
birgerking